Author: Kathryn Kelly
Narrator: Samuel Valor
Series: Death Dwellers, Book 1.5
Publisher: Kathryn Kelly
Released: Jul. 14, 2017
Genre: Erotic Romance
Megan 'Meggie' Foy Caldwell is finally getting everything she's dreamed of, a child, a husband, and family (of bikers) that would truly do anything for her. Her life is finally on the right track. When Meggie asks her husband, Christopher 'Outlaw' Caldwell, MC President of the Death Dwellers', for a church wedding, he agrees because keeping his new found love happy is everything to him.

But when a ghost from the past rolls into town and targets Outlaw Caldwell and his family, it forces him to make decisions that could cost them their happily ever after. Threatening their newfound peace, will Meggie and Outlaw's love conquer all, or will they both fall back into their destructive patterns that could tear their lives a part?




Kathryn Kelly is living her dream and writing books. She's always been an avid reader and still devours books in her spare time. She also enjoys football, socializing, music, eating, and jokes. In her head, she's the ultimate biker babe. In reality, she's an ordinary girl-next-door and a native New Orleanian. Since the release of Misled in December 2013, she's been living her dream of writing books. In August 2015, her life took a dramatic turn with the diagnosis of Stage 2B HER2 Positive Breast Cancer. She underwent a double mastectomy, lymph node removal, and breast reconstruction in February 2016. The support of her family, friends, and fans helped her to stay strong and keep her head up. #F*ckCancer became her rallying cry. Now located in the Houston area, she is once again cancer free. Her hair is growing back and her nails are returning to normal. Currently, she is plotting her next book.


Samuel Valor is a voice performance artist and narrator. He hails from Southern California where he spends his time writing, recording, and playing music. He has voiced a wide variety of books and commercials, from Shakespeare to mustard to romance, whatever needs that extra bit of masculine energy to spice it up. He has a four octave range, which allows for a wide variety of voices and sounds.

This is Book 1.5 in the series and is a follow up to Misled. I enjoyed the last story of Maggie and Christopher and am glad to see this continue. However I must warn you this series is not for the faint of heart. It is extremely violent and there are a lot of curse words. In fact I think Christopher pretty much only knows the word fuck. There is also romance and it's  pretty graphic. Also violent. The romance is also pretty violent. This is one of those reads for me that I love for its edginess but also need a good break from when all is said and done. I enjoyed getting more out of the love story and see it build up more, however I do still see Maggie as a child. She doesn't seem to have grown up much, though she's run away and been through so much crap. You'd think even seeing people die and living with a biker gang that commit a crime all the time would help with that as well. For the issue of her acting like she's a really young teen I'd give this story a 4/5.
As for the audio we have the same voice actor as before. He has improved, but he still lacks emotion? I'm not sure what it is about his voice but it just goes from 0-100 real quick. Christopher will be dead pan and then bam he's shouting up a storm and acting all emotional. It's just too extreme. I like when we have that sweet middle spot. But it's not prevalent in a lot of the story. And Maggie is yet again voiced like a child. Which if the author is meaning her to act like a kid it does make sense for the voice actor to do the same. However if she's truly meant to sound like soemone close to 20 it isn't helping. The side characters actually have better voices for me this time around. I do think this actor has a good range. I just don't get why Christopher has such an extreme range and why Maggie has the baby voice. I'd give the voice acting a 3.75/5.
Overall I would give this 4/5 Stars.
I received this audiobook as part of my participation in a blog tour with Audiobookworm Promotions. The tour is being sponsored by Kathryn Kelly. The gifting of this audiobook did not affect my opinion of it.

Q&A with Author Kathryn Kelly
Tell us about the process of turning your book into an audiobook.

When I finally looked into the process, I went to ACX.com, (a division of Amazon), and signed up. The process was fairly simple after that. I had to choose the title I wanted listed by inputting my name, Kathryn Kelly. Then, I had to enter details about the book and upload a 15 minute audition script. I also had to choose 50/50 royalty split with the narrator or if I wanted to commit to a one-time fee. With the 50/50 split, I'm exclusive to ACX and they choose where the audiobook is listed. When the one-time payment, it was non-exclusive agreement, and I could've listed the audiobook anywhere I wanted it to be. I cannot even make copies of the audiobook to send to reviewers with the 50/50 split, without being in violation of my contract with ACX.

Do you believe certain types of writing translate better into audiobook format?

I believe if a narrator has the ability to keep his or her audience engaged, then any type of book can be successfully turned into an audiobook.

Was a possible audiobook recording something you were conscious of while writing?

Not at all. When I wrote Misled, I didn't intend for it to become a series. I thought it would be a one and done. Readers kept requesting audiobook versions of the novel, so I finally decided to look into it.

How closely did you work with your narrator before and during the recording process?

During Misled, I uploaded the project and waited for the end result. Now, though, we've developed a working relationship and are in contact every step of the way.

Did you give them any pronunciation tips or special insight into the characters?

Very few. Sam is very good at reading the text and the emotion as it is meant to be. If he had any doubts, he'd ask me.

Were there any real life inspirations behind your writing?

Roxy Doucette, the heroine in Mistrust, is straight-forward and funny like my mother. My Facebook friends and readers know her as Mama Kelly. To everyone else, she's Memaw. I also had Roxy develop breast cancer, like I did.

How do you manage to avoid burn-out?

I try to pace myself and don't fall behind schedule, where I have to play catch-up on what I like to write per day, which is usually 1-2 chapters or 20-40 pages.

What do you do to maintain your enthusiasm for writing?

As long as I write because it fulfils me and I can't not write, I keep my enthusiasm. The moment I ever start doing it "just for money", I'll lose my enthusiasm and creativity.

Are you an audiobook listener? What about the audiobook format appeals to you?

Not a regular audiobook listener, but I do listen to books on audio, from time-to-time.

I like audiobooks because it allows me to do other things as I listen. However, unless I'm exercising and I can lose myself to the words, I usually get caught up in the story and stop doing whatever task I'm working on, anyway, lol. That's the reason I stick to kindle or physical books. I end up falling behind on something that needs to be done. I tend to have a singular focus.

Is there a particular part of this story that you feel is more resonating in the audiobook performance than in the book format?

In Misappropriate, I'd say when Meggie is so upset over an incident that happens and Outlaw reassures her and is happy to see her smile. The other scene is towards the end, in the church. In Misunderstood, I think it is when Kendall is faced with all her demons and Johnnie finds her, and that first meeting between Kendall and Meggie.

If you had the power to time travel, would you use it? If yes, when and where would you go?

Definitely! I'd go back to France during the time of the Sun King or back to the Elizabethan Age.

What do you say to those who view listening to audiobooks as "cheating" or as inferior to "real reading"?

I say to each his own. What works for one person, doesn't work for the next. The written word is there for our enjoyment, amongst other things; however, if you prefer an audiobook, that's your choice and in no way do I consider it cheating or inferior to "real reading".

What gets you out of a writing slump? What about a reading slump?

A serious talk with myself after advice from writer friends. Someone recommending a book to me that they've enjoyed. I'll give it a go. Nine times out of ten, the recommendations are on point and I remember why I love reading so much.

In your opinion, what are the pros and cons of writing a stand-alone novel vs. writing a series?

In my opinion, the pros of writing a stand alone is once you write The End, it's done. You can move on to the next idea. The pros of writing a series is that you can have a continuing thread and/or theme that carries from book-to-book. For instance, in the Death Dwellers, there are several themes: Outlaw and Meggie's relationship; Outlaw's leadership; and the loyalty and brotherhood of the club members.

Have any of your characters ever appeared in your dreams?

Yes, Christopher "Outlaw" Caldwell came to me in a dream and was relentless in dogging my thoughts. He wasn't satisfied until I wrote about him.

What's next for you?

Currently, I'm working on book three in my Phoenix Rising Rock Band Series. After that, I will release another Death Dwellers novella. I've been suffering with 'chemo brain'. Every word is wrenched from my head. I have my fingers crossed that 2018 will be a better and more productive year for me.
Author Kathryn Kelly's Picks to Play the Characters of Misappropriate
1.) Ian Somerhalder as Christopher "Outlaw" Caldwell
2.) Elle Fanning as Megan Foy
3.) Cam Gigandet as John "Johnnie" Donovan
4.) Bella Thorne as Kendall Miller
5.) Johnny Depp as Spoon
6.) Travis Lee Ferguson as Lucas "Mortician" Banks
7.) DeLonn Donovan as Marcus "Digger" Banks
8.) Channing Tatum as Matthew "Val" Taylor
9.) John Travolta as Kaleb Paul "Kitchen Patrol" Andrews
10.) Danny DeVito as Father Wilkins



Death Dwellers Giveaway: $5 Amazon Gift Card


Oct. 15th:
Jazzy Book Reviews

Oct. 16th:
Spunky N Sassy

Oct. 17th:
Elsie's Audiobook Digest

Oct. 18th:
Lynn's Romance Enthusiasm

Oct. 19th:
Between the Coverz

Oct. 20th:
The Book Addict's Reviews

Oct. 21st:
abookandalattee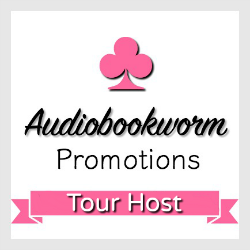 ➜Sign up as a host here