Author: Kathy Coopmans
Narrators: Lacy Laurel & Logan McAllister
Length: 7 hours and 30 minutes
Publisher: Kathy Coopmans
Released: Sep. 29, 2017
Genre: Romance
From USA Today Bestselling Author Kathy Coopmans comes a soul crushing story of second chance love.
Come Back To Me.
What does one do when everyone you love dies?
How much is a woman supposed to take before she crumbles?
How much?
Adriana Jensen is the woman to ask.
She's lost too many people to count.
The one death that destroyed her the most
was her husband's.
Only… he didn't die.
What does one do when forced to walk away from his wife?
How much will it take to win her back?
How much?
Blake Jensen, Adriana's estranged husband, is the man to ask.
He has one question to ask himself.
How much will it take for her to come back to me?




USA Today Best Selling Author Kathy Coopmans is a Michigan native where she lives with her husband, Tony. They have two son's Aaron and Shane.
She is a sports nut. Her favorite sports include NASCAR, Baseball, and Football.
She has recently retired from her day job to become a full-time writer.
She has always been an avid reader and at the young age of 50 decided she wanted to write. She claims she can do several things at once and still stay on task. Her favorite quote is "I got this."


Lacy lives the life of a full time wife, mother and household manager. Needing a temporary escape from time to time Lacy returned back to her first love – reading! After devouring everything she could get her hands on she thought, -what if she could mix her love of performance and literature in a professional capacity? Once getting involved in the world of book narration she quickly became hooked and when not with her family you can find her in her studio working hard to grow in her own storytelling abilities.

Logan McAllister first stepped into a sound booth in college while working part time for his school TV station. From those humble beginnings many years ago, and after many, many hours of study under some truly great coaches and teachers, he has developed a portfolio that includes multiple bestselling audiobooks, along with successful commercials, interviews, teasers, animation characters and the like. When he is not working long hours in the studio, Logan likes to stay active. For something completely different from his day job, he loves training, coaching and competing in mixed martial arts — keeping the body fit and the mind clear helps him return to the mic refreshed and ready to bring stories to life!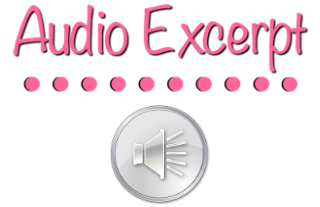 For the story I'd give it about 3.5/5 Stars. I enjoyed the plot and the overall romance between Blake and Adrianna. Especially the second chance aspect. What I didn't like was Adrianna. Gah she was so annoying! She was weak, fragile, naive, and never stood up for herself. You'd think she would change during the story, but nope. She's pretty much the same throughout. She lets her sister walk all over her. What also bugged me was the thing with Adrianna's husband and Her was never really resolved. I'm not a fan of plot points being left hanging.
Narrator wise I really enjoyed the story. And I think that's what makes it for me! I loved having dual narrators. They helped me get into the mood for each character. I think both Laurel and McAllister did an excellent job with characterization, pacing, and overall tone. I'd give them both a 4.5/5 Stars.
Overall this story feels like a 3.75-4/5 Stars just because the story had some issues that really bugged me. But if you can get past that the audio is amazing and I would definitely recommend that version.
I received this audiobook as part of my participation in a blog tour with Audiobookworm Promotions. The tour is being sponsored by Lacy Laurel. The gifting of this audiobook did not affect my opinion of it.


Q&A with Narrators Lacy Laurel and Logan McAllister
When did you know you wanted to be an audiobook narrator?

Lacy:

I was listening to more and more audiobooks and I just kept getting the urge to do it.

Logan:

I was always a huge reader, even as a child. Once I got older and life got busier, I found out that audiobooks were one of the best day to feed my love of books while dealing with day-to-day responsibilities. Once I started my career as a voice actor, I knew audiobook production would be a passion.

How did you wind up narrating audiobooks? Was it always your goal or was it something you stumbled into by chance?

Lacy:

I just researched until I found ACX, and on their website it talked about what you needed, how to do it and I just went for it.

Logan: I first stepped into a sound booth in college while working for my school TV station. My boss liked my sound and asked me if I had any experience – which at that time I did not. A few tags and teasers later, I had the bug. Many, many years of training and coaching later, I was working full time as a voice actor!

Did you find it difficult to "break into" audiobook narration?

Lacy: No, it was not difficult to break in but to stay in is a totally different story.

A lot of narrators seem to have a background in theatre. Is that something you think is essential to a successful narration career?

Lacy: I don't know if it's essential, I have a very limited background from when I was in school. I love theater. However now I do find training very important. Getting an instructor for the type of narration you want to perform, attend seminars and classes in both performance and audio technology – you should really know how to use the equipment you are utilizing and some 'employers' will only accept your work if you are using certain technology.

What type of training have you undergone?

Lacy: I am seeing a coach for non-fiction (Sean Pratt-@SPPresents) and another for fiction (Andi Arndt – @andi_arndt). Between the two a variety of topics in narration and the business of narration are covered. I see improvement every time I have a session, which is really encouraging, I am lucky that although I may not have years of professional acting or collegiate acting training I am able to utilize my coaches to help me improve and to learn more about what it is that I do.

How do you manage to avoid burn-out? What do you do to maintain your enthusiasm for narrating?

Lacy:

For me it is a combination of things. Because of the performance aspect, if I am not feeing it, I try not to push through. I will walk away and do some of the many other things I am responsible for in real life. My hours are really flexible because I work out of a home studio, so sometimes it is just as simple as hanging out with the family. Other times, I find that listening to others narrate in the genre's I work in really helps. Especially when they are good they will motivate me to want to get back in the booth.

Logan: I try to maintain varied interests and priorities in my life to help fight that burn-out risk. Most importantly, I try to stay very active physically to stay in good health. A sedentary job like voice acting can make it difficult to keep my health a priority, but I find that when I feel good physically, I feel mentally – and perform far better and with more enthusiasm in the studio.

Are you an audiobook listener? What about the audiobook format appeals to you?

Lacy: Yes, I am constantly listening! I love audiobooks! For me, I find myself listening while I am doing housework or playing the driver to the kids.

What are your favorite and least favorite parts of narrating an audiobook?

Lacy: My favorite is recording, getting to immerse myself into another world. I also love the read through of the book; it really gets me excited and helps me to plan out where I am going to go. I guess editing is my least favorite part, but only in comparison to the other parts, I love to do it, just not as much as performing or reading.

What about this title compelled you to audition as narrator?

Lacy:

It is exactly the story I would read as a consumer, and if it has my attention in that way then I want to audition because I know I will have fun with it while recording.

How closely do you prefer to work with authors?

Lacy:

I love having input from the authors, although every relationship is not the same. I do prefer it when even if they are not the ones who hire me, they have made the decision to have me be the voice of their book.

What types of things are harmful to your voice?

Logan: Things like dehydration, overuse and the like are very common risks. For me, pollen-heavy seasons tend to be a challenge – even when I don't have actual allergies, I find that my voice can wear out far faster than normal during those seasons.

Do you read reviews for your audiobooks?

Lacy:

YES! It is an addiction I wish I could drop!

Logan:

Occasionally, but I try not to overdo it. It's definitely a nice self-esteem boost occasionally though!

😊

Which ones stand out to you most, positive or negative?

Lacy:

The negative, but only because I always try to take something from them that I can improve on.

Logan: Primarily positive, since they tend to be more specific in many cases, and contain more useful concrete information. Of course, as narrators we need to take both positive and negative reviews with a grain of salt – no production will ever sound exactly how every single listener could have imagined it, after all!

If you could narrate one book from your youth what would it be and why?

Lacy:

I Know Why the Caged Bird Sings – that book spoke to me in my soul on so many different levels I can't even fully describe!

Logan: "A Tale of Two Cities" by Charles Dickens. It contains less of Dickens' trademark wit than some of his other titles, but is an incredibly powerful and moving story of pain and sacrifice – of the evil that well-meaning people can commit without realizing it, and the good that individuals who never thought of themselves as heroes can accomplish in desperate situations.

What do you say to those who view listening to audiobooks as "cheating" or as inferior to "real reading"?

Lacy:

Maybe to them, but as a mother of five kids, I know everyone does not learn the same way, receive things the same way and we are very lucky to live in a time that we have audiobooks as a way for people to enjoy books.

Logan:

I am fortunate in being married to an incredibly gifted and well-trained teacher. I've learned a lot from her about how different people learn and retain information in a classroom setting. Those same principles mean that, at least for many people, an audiobook can actually allow listeners to absorb and connect with a book even better than a print book. Plus, if audiobooks allow you to listen to more books than you would otherwise read, thereby absorbing more, learning more, and hopefully, growing more as a person – something that many listeners find to be the case – so much the better!

What bits of advice would you give to aspiring audiobook narrators?

Lacy:

Take advice from those who have been there, get a coach and study away!

Logan:

A great sounding "radio voice" doesn't necessarily mean you will be successful, and a voice that you might not think is perfect for audio might actually work great once you learn to use it. The sound of your voice itself is actually less important than you think, but do not "go it alone." It is critical that you find qualified coaches who can teach you to use your voice, and to find the stories that you were meant to tell.

What's next for you?

Lacy:

Project wise I am getting ready to dive into Stepping Stone, book 2 of The Stone Series, Filthy Cam Girl by JB Duvane, Same Page by G.L. Tomas and Blame It On the Pain by Ashley Jade

Bonus question: Any funny anecdotes from inside the recording studio?

Logan: A couple of years ago, I was engrossed in the story I was narrating, when I suddenly noticed a giant centipede crawling down the side of the booth next to my ear. I nearly destroyed my mic I jumped up so fast! To say the least, I tend to glance all around the booth for any company before I get to work now! 😊


Come Back To Me Giveaway: $20 Amazon Gift Card


Oct. 11th:
Lomeraniel
The Book Junkie Reads . . .
Oct. 12th:
Up 'Til Dawn Book Blog
Red Hatter Book Blog
Oct. 13th:
Cat's Eye Proofing & Promos
Oct. 14th:
What Is That Book About
Lilly's Book World
Coffee Books Life
Oct. 15th:
Jazzy Book Reviews
What I Read & What I Thought
Avephoenix Naughty Readings
Oct. 16th:
The Book Addict's Reviews
Haddies Haven
Oct. 17th:
Pretty Little Book Reviews
Next Book Review
Books, Chocolate and Lipgloss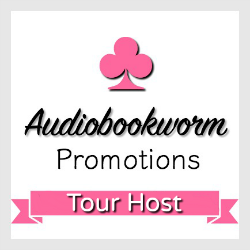 ➜Sign up as a host here