Author: Vicky Loebel
Narrators: Nick Podehl & Emily Beresford
Length: 12 hours 49 minutes
Publisher: Pentachronistic Press
Released: Jun. 17, 2013
Genre: Paranormal
The Road to Hell is Paved with Bad Intentions. Get ready for Keys to the Coven, a witty, tightly plotted, (adult) urban-fantasy/romance set in an original universe where karma is power, sex is karma, and it's not who you know but whose soul you own that matters.*
To become a demon, you must die in complete and utter despair. Three hundred years ago, Max passed that test with flying colors and joined the afterlife resolving never again to have innocent blood on his hands. Now Max has been given the job of breaking a young witch's family curse. But what she doesn't know, what Max can't bring himself to tell her, is that completing his mission almost certainly means her death.
When Felicity Woodsen inherits her mother's coven, she learns each firstborn Woodsen daughter must become the consort of an evil-arch demon. Felicity's only hope is to ally with the mysteriously charming Max. But is saving her body from one demon worth risking her soul with another?
Roxashael became a demon when his Roman captors sent his family, one by one to be devoured by lions. The lesson was clear: power is good; lots of power is better. Two-thousand years later, Rocky has power. He's purchased hundreds of souls, and he's created the Minsk Homunculus, a magic artifact that, by binding a human witch as his consort, turns him into an arch-demon and places him above the goody-two-shoes laws of karma.
Unfortunately, Rocky made a mistake. He fell in love with Felicity's mother and in a moment of weakness promised to give up his demon-consort charm. Now Felicity's mother is dead, the Minsk Homunculus is slated for destruction, and Rocky's power as an arch-demon is about to end.
No demon can break a promise. If Rocky refuses to give up the Minsk Homunculus, he'll become the lowest, most abject slave in Hell. But then, why break promises when they're so easy to corrupt?
**Caution: This book contains violence, strong sexual themes, moderately explicit sex between consenting adults, (unfulfilled) threats against children, and one completely gratuitous reference to unicorns.





Vicky Loebel began her professional life as a systems programmer for NASA and moved through successively more challenging careers before settling in as a writer of tightly-plotted, romantic fiction. She lives on the slopes of Mt. Lemmon, AZ with her sister, three dogs, a rotating assortment of children, and a husband who has the patience of a saint.


Nick Podehl is a professional Voice Actor. He has narrated over 200 audio books, many of which have won various awards.

Emily Beresford is a professional audiobook narrator who is a nerd for books, no matter the genre. In 2013 she was nominated for an Audie Award and received an Earphones Award from AudioFile magazine, for her work on the Multi-Voice title October Mourning. She lives in Michigan with her wonderful husband, and two amazing children.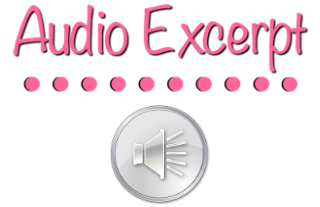 This is a very fun story to listen to. I'm a big fan of witches and magic in general. It's also October so Halloween is right around the corner as is my birthday! I am very pleased with this story and am even more excited than i previously thought to start on the next in the series. Each character is unique and the author has certainly put a lot of thought into their work. The pacing is fast and everything leaves you wondering until the last moment. It does say over 18, but I don't think any of the romance was truly that explicit. However I suppose that is depending on your take on what is explicit. I'd give the story a 4.5/5 Stars!
As for the narration this book had something that always makes me excited: two narrators! I loved hearing each of them perform their characters and I think they did a splendid job. It just got me into the mind of these characters more. Highly recommend listening to this story! 5/5!!
I received this audiobook as part of my participation in a blog tour with Audiobookworm Promotions. The tour is being sponsored by Vicky Loebel. The gifting of this audiobook did not affect my opinion of it.

Q&A with Author Vicky Loebel
Tell us about the process of turning your book into an audiobook.


Turning "Keys to the Coven" into an audiobook was a dream come true. As a long-time listener (my Audible library is HUGE), I was already a fan of narrator Nick Podehl, so when I spotted his name on the ACX website, I sprang. Mike Naramore of Terrestrial Media recommended Emily Beresford as the female narrator and handled everything, so I got to walk the red-carpet of audiobook production – all without changing out of my pajamas!

Do you believe certain types of writing translate better into audiobook format?


Humor is a challenge because it's taste specific – different people are going to see different things as funny, a fact that was brought home to me when I listened to "Hitchhiker's Guide to the Galaxy" – a book I thought was only so-so when I read it myself – brilliantly narrated by author Douglas Adams. (If you've never heard this version, track it down!)

Was a possible audiobook recording something you were conscious of while writing?


Nope. If it were, I'd have taken pity on the narrators and made my sentences a little less convoluted. 🙂

How did you select your narrators?


Comic timing is everything when reading a book that is equal parts serious adventure and humor. Since I was lucky enough to know Nick's work, I simply found his address and threw myself across his driveway blocking his car…. Just kidding. He turned out to be available. Although I kept the driveway thing in reserve….

What influenced your decision to have dual narration?


"Keys to the Coven" alternates point of view between the male and female leads on a chapter-by-chapter basis, so dual narration was a natural choice, but I was worried about finding two readers who worked well together. Fortunately my production house was able to recommend Emily Beresford.

Were there any real life inspirations behind your writing?


My first stories were fanfiction based on an old 1960s television show called "The Man from U.N.C.L.E." about a pair of optimistic spies who save the world and always do the right thing. My demon, Max, is a distillation of the nobility, pragmatism, and dry wit I adore those characters. And sexiness – did I forget to mention sexiness?

Are you an audiobook listener? What about the audiobook format appeals to you?


I love audiobooks! I started checking them out from the library (remember CDs?) years ago to listen to while commuting, and they quickly expanded to brighten chores, exercise, and rocking babies at two in the morning. Along the way, I saw the added dimension a great narrator brings to a story and discovered many new authors while sampling books by beloved narrators. In my opinion, it's perfect symbiosis!

In your opinion, what are the pros and cons of writing a stand-alone novel vs. writing a series?


I love to fall in love with characters (especially well-crafted secondary characters), so I really understand the appeal of a series. But I also enjoy all sorts of styles and genres and love to try out different worlds and plots. So both are great! Had I but world enough and time….

Have any of your characters ever appeared in your dreams?


Often, particularly toward the end of a project. Those smart-alecs always have something cleverer to say or more inventive to do than whatever I wrote in the first place, so then it's revisions, revisions, revisions until my dream-masters are satisfied.
Waffle fries or curly fries?

My waffles generally come out pretty curly

GIF with a hard g or soft g?

Hard – soft 'g' is for gpeg

Fantasy or science-fiction?

Urban Fantasy

Superman or Batman?

Superman! But I confess my real weakness is for Clark Kent

Text message or call?

Text

Pancakes or waffles?

Chocolate Chip pancakes

Doctor Who or the Walking Dead?

Dr. Who – any episode that does not revolve around a family member

TV Shows or movies?

TV Shows (lately)

Facebook or Twitter?

Facebook

Alice in Wonderland or Robinson Crusoe?

Robinson Crusoe on Mars

Being too warm or too cold?

Too cold. Because I always pack my winter underwear

Netflix or Hulu?

Netflix for binging; Hulu for catching up

Work Hard or Play Hard?

I'm a writer. Work is play (and sometimes hard)!

Passenger or Driver?

Bring the car around at six please, Jeeves.

Amusement Park or Day at the Beach?

Give me a boardwalk at the beach!

Honesty or Other's Feelings?

Polite evasion

Movie at Home or Movie at the Theater?

Home


Keys to the Coven Giveaway: $10 Starbucks Gift Card- 2 Winners!
https://js.gleam.io/e.js



Oct. 8th:
abookandalattee
Oct. 9th:
Blogger Nicole Reviews
Dab of Darkness Audiobook Reviews
Oct. 10th:
Lomeraniel
Oct. 11th:
Shh, I am Reading
Turning Another Page
Oct. 12th:
Jazzy Book Reviews
It's Novel to Me
Oct. 13th:
Up 'Til Dawn Book Blog
Tango With Text
Oct. 14th:
The Book Addict's Reviews
2 Girls & A Book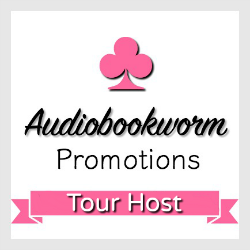 ➜Sign up as a host here